most exclusive yachts in ibiza
selected
super & mega yachts
We at Bluemarine Yacht Charter Ibiza dispose over only the most exclusive super- and mega yachts in Ibiza and the Balearic islands.
Unforgettable Experience
Come aboard.
Enjoy life.
As a charter agency here in Ibiza, our goal is to make your holiday an unforgettable experience. We organize your stay and go the extra mile for you so that your job is to go on board and enjoy life.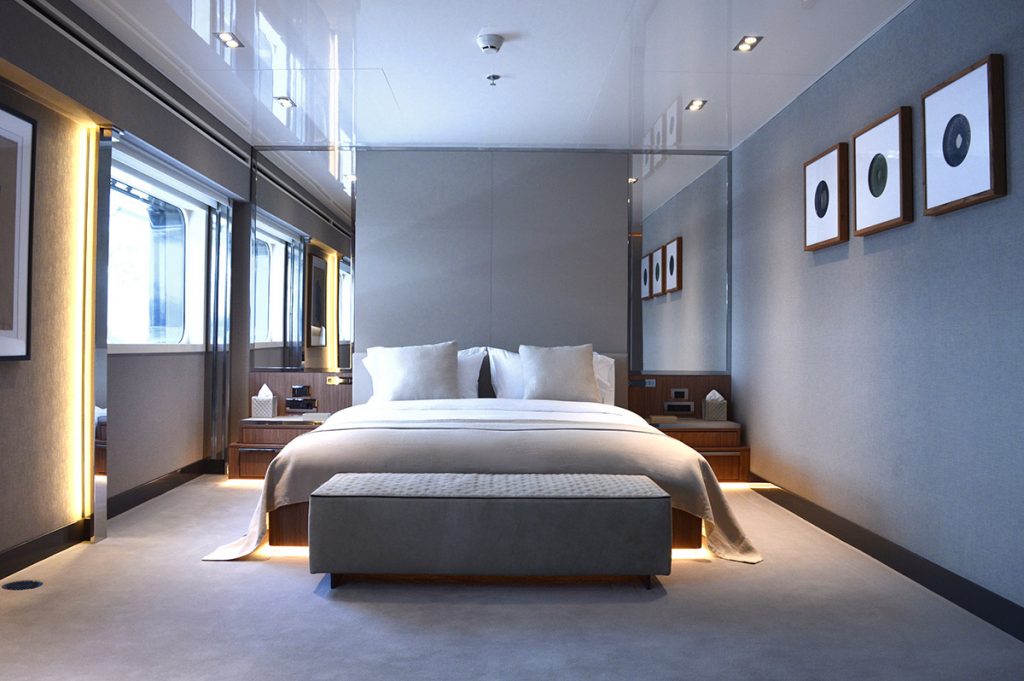 Get in touch
Request your Super Yacht
You can send us a message using the contact form on the side or just give us a call:
+34 618 470 021

Rent a Super Yacht in Ibiza
Are you into more than just luxury? Do you like yachts to be really large and exquisite in their design? Do you want to combine the joy of spending time on a super or mega yacht in Ibiza with the excitement of discovering all of the best the island has to offer? Then, Bluemarine Yacht Charter has exactly what you are looking for! We have several super and mega yachts for offer and are one of the most trusted partners for super yacht charter and mega yacht hire in Ibiza. With us at your side for super yacht rental in Ibiza, your vacation will surely be super!
Discovering Ibiza by mega yacht: something to remember
Even science says that spending money on experiences rather than things makes people happy. Ibiza clearly is one of the places that are well worth discovering on a mega yacht. Due to many invasions by some of the most well-known civilizations and populations in history, this island is the home of some very fine historical sites. Thus, it isn't surprising that it is a UNESCO World Heritage site as well. On top of that, his jewel in the Mediterranean Sea has many outstanding restaurants for fine dining, some of the best clubs and party locations, many cultural happenings and an incredible number of amazing beaches and bays. Count a lavish mega yacht or super yacht in, and your vacation in Ibiza will absolutely be unparalleled. Imagine waking up on a super yacht charter in Ibiza to the soft sound of waves splashing on the sides of the yacht, taking a tasty breakfast and then sunbathing the rest on the morning out on the deck. Then, the mega yacht in Ibiza takes you to a phantastic restaurant for an exquisite lunch before heading towards one of the historical sites. After some clubbing into the evening, you get back to the yacht and fall asleep on the super yacht in Ibiza. Does that sound like a depiction of one of your dreams? Well, you can make vacationing on a mega yacht hire in Ibiza a reality now! And if it doesn't sound to your liking, we will equally find a solution that will truly excite you.
Because Bluemarine Yacht Charter stands for outstanding service
When renting a super or mega yacht in Ibiza, you clearly expect an outstanding level of service. We know what it takes to make your vacation truly special and can draw from years of experience in super and mega yacht chartering in Ibiza. Making your vacation in Ibiza truly unforgettable is our main priority. This is why choosing a mega yacht or super yacht in Ibiza that perfectly suits your needs in terms of space, design, style, size and speed is crucial. Naturally, you will want to choose a different mega or super yacht in Ibiza if your objective is to party with your friends out on the sea than if you want to surprise your loved one with an incredibly luscious outing on a super yacht in Ibiza. The choice of the correct mega yacht or super yacht charter in Ibiza may also depend on the places you want to go, since some yachts may need deeper waters than others. In regards to the size of our yachts on offer, our mega yachts in Ibiza have up to 6 cabins and enough space for up to 30 people. This means that no matter your plans, we surely have the right mega yacht for your trip around Ibiza!
Your happiness is what counts for us
At Bluemarine Yacht Charter, your happiness is our priority. Just get in contact with us in order to find the right mega yacht or super yacht rental in Ibiza. Please do let us know what your needs are, and we will walk you through all the options. Depending on your wishes and budget, we can also help you make accommodations for your time on board. And in case you do not manage to get to our mega yacht's harbor due to time constraints, we can bring the mega yacht or super yacht in Ibiza to you! The chartering process itself is extremely easy and uncomplicated because we keep the paper work to the absolute minimum and spend the time on the things that count: making your vacation on the super yacht of your choice in Ibiza truly unique. Choose a super yacht charter in Ibiza now and get the vacation of your lifetime!